Artist Statement
My work is an intuitive adventure of exploring the dynamics of emotions through form, structure and color. I look to capture the energy of these elements and their interaction in the space that they occupy. Taking my head out of my work, I strive to achieve spontaneous mark making; quickly applying layers as I build the painting.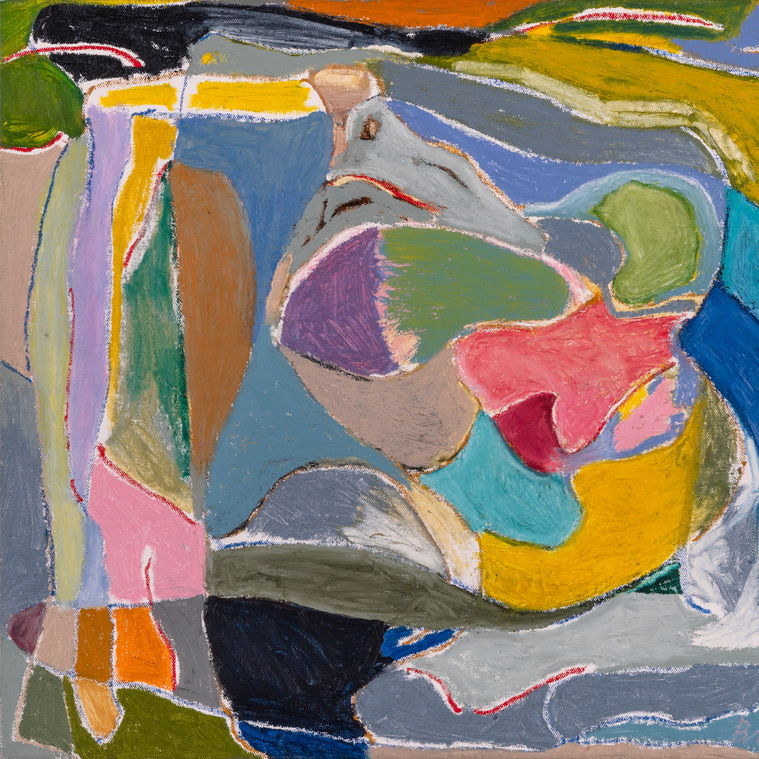 About
Howard Brotman was born in Philadelphia Pennsylvania. He attended Pratt Institute in Brooklyn New York, The School of Visual Arts and The Arts Students League in New York City. From his diverse studies of figure, color and photography he later developed a keen eye for graphic design. He later returned to Philadelphia where he began making non-representational paintings.
His most recent work plays off of the positive and negative space that forms create. It touches upon the experimentation of creating spacial planes through the use of color and its combinations that create energy through patterns, reflective of Expressionism. He continues to explore the interaction of forms in an interior setting as well; using his imagination, composition, light and shadow as a means of taking the viewer through a space to begin to tell a story.
Howard Brotman has exhibited in several galleries local to Philadelphia and New Jersey. His work has been added to many collections Nationally.

Gallery Shows:


Boston Street Gallery
October 23 - November 21 2019


Annual Juried Show Abington Art Center
(juried, Leah Modigliani) May 13 - July 23 2016


Annual Spring Gala Exhibition Main Line Art Center

(juried, Pam Regan) May 1 - June 7 2015




Artists Unite! Project Fishtown 2 September 5-7, 2014 52 artists / 175 works of art

Artists Unite! Project Fishtown

September 6-8, 2013 19 artists / 100 works of art


Produced, Artists Unite!

A way for artists to show early works - some never seen before and at affordable prices. The debut of

this show will be held in a 6,000 sq. ft. loft space in Fishtown

.

The launch of the show will be

September 6-8, 2013.




Emergence, Nichols Berg Gallery
September 30 - October 29 2011
Annual Juried Show Cheltenham Center for the Arts 2010


Lobby Exhibition,
Two Commerce Square 2002 Market
Street, Philadelphia PA February
- April 2010
Equinox, Abstract Expressions Gallery
Mount Holly NJ March 6 -
April 17 2009
Bloomingdale's Willow Grove PA Located in the executive offices Exhibiting:
Dark Spot series
February 1 - 29 2009